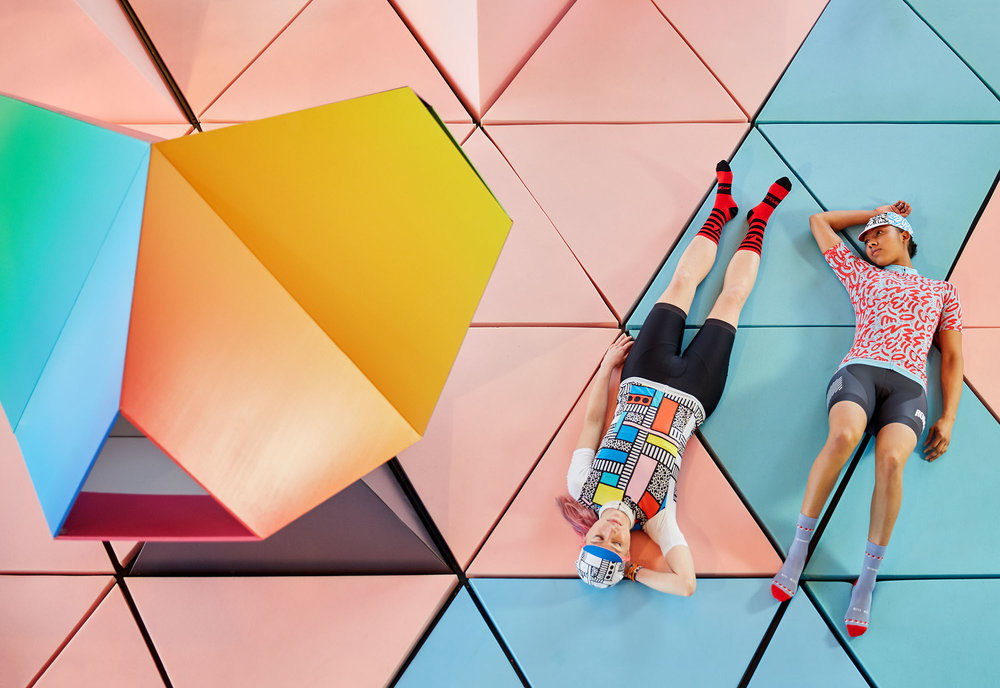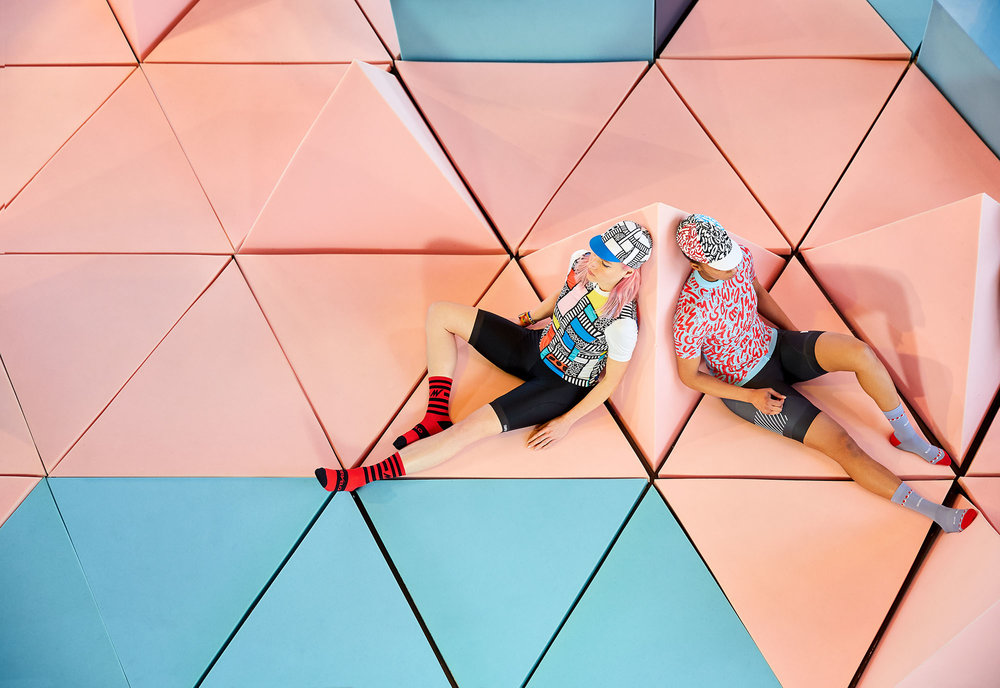 "Kate Moross pretty much is colour" – that's why we love her. Kate Moross is a designer, illustrator and director renowned for her eye catching use of colour, patterns and energetic squiggles. Kate and her agency Studio Moross took time out of designing Album covers for some of the hottest new artists, Huge festival ID's and off the charts collabs with some of your favourite brands to collaborate with Romance to create this one of a kind jersey and cap combo in the Moross signature look with hand illustrated squiggles and bold colour combos.
All profits from the Romance X Studio Moross Jersey will go to the charity - World Bicycle Relief. World Bicycle Relief do an incredible job providing training and bicycles to communities in developing countries. The aim is to break down the barrier of distance, bringing education, healthcare and jobs within reach. Changing lives for the better through the power of bicycles.
Shop Romance X Moross here.

In the press: