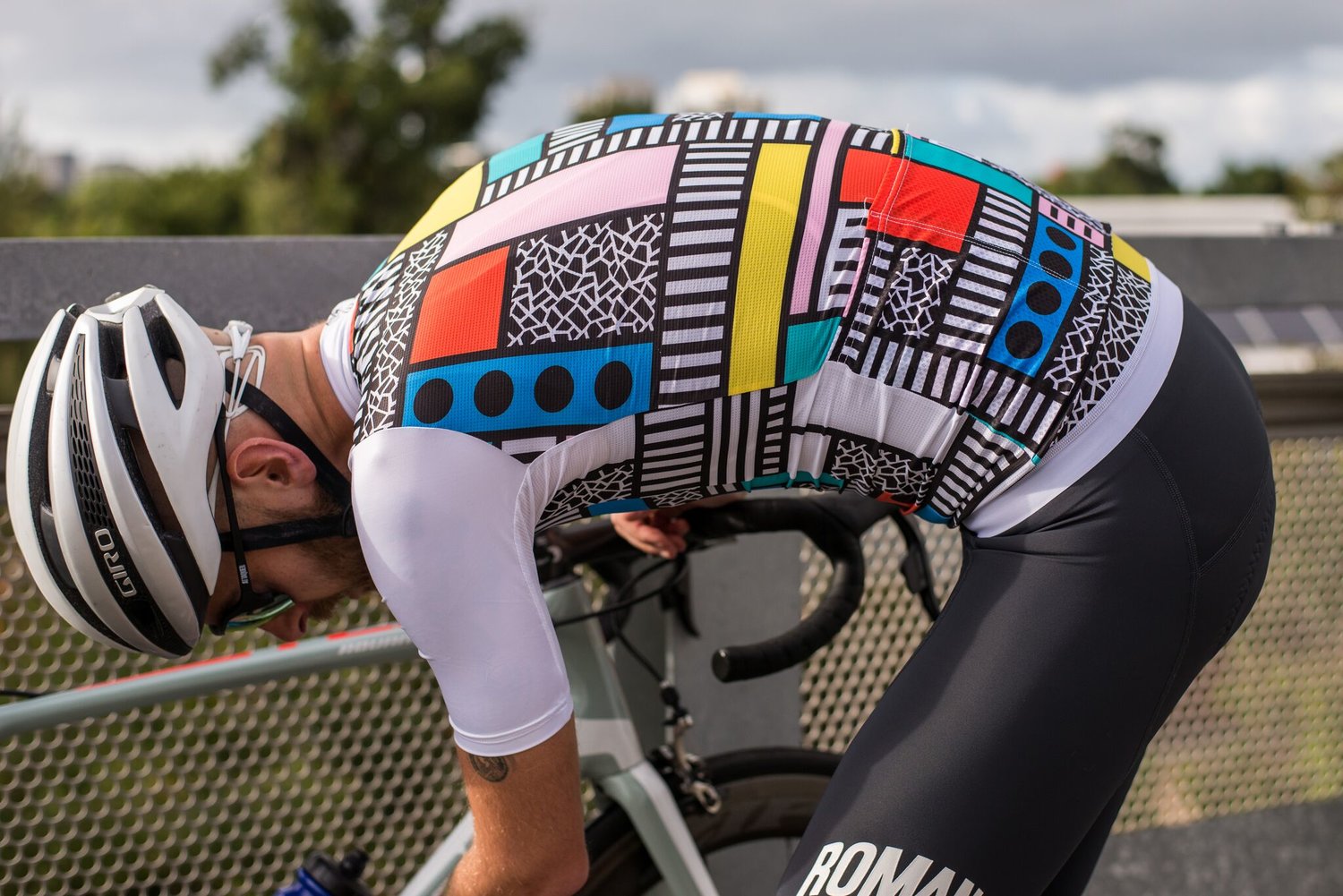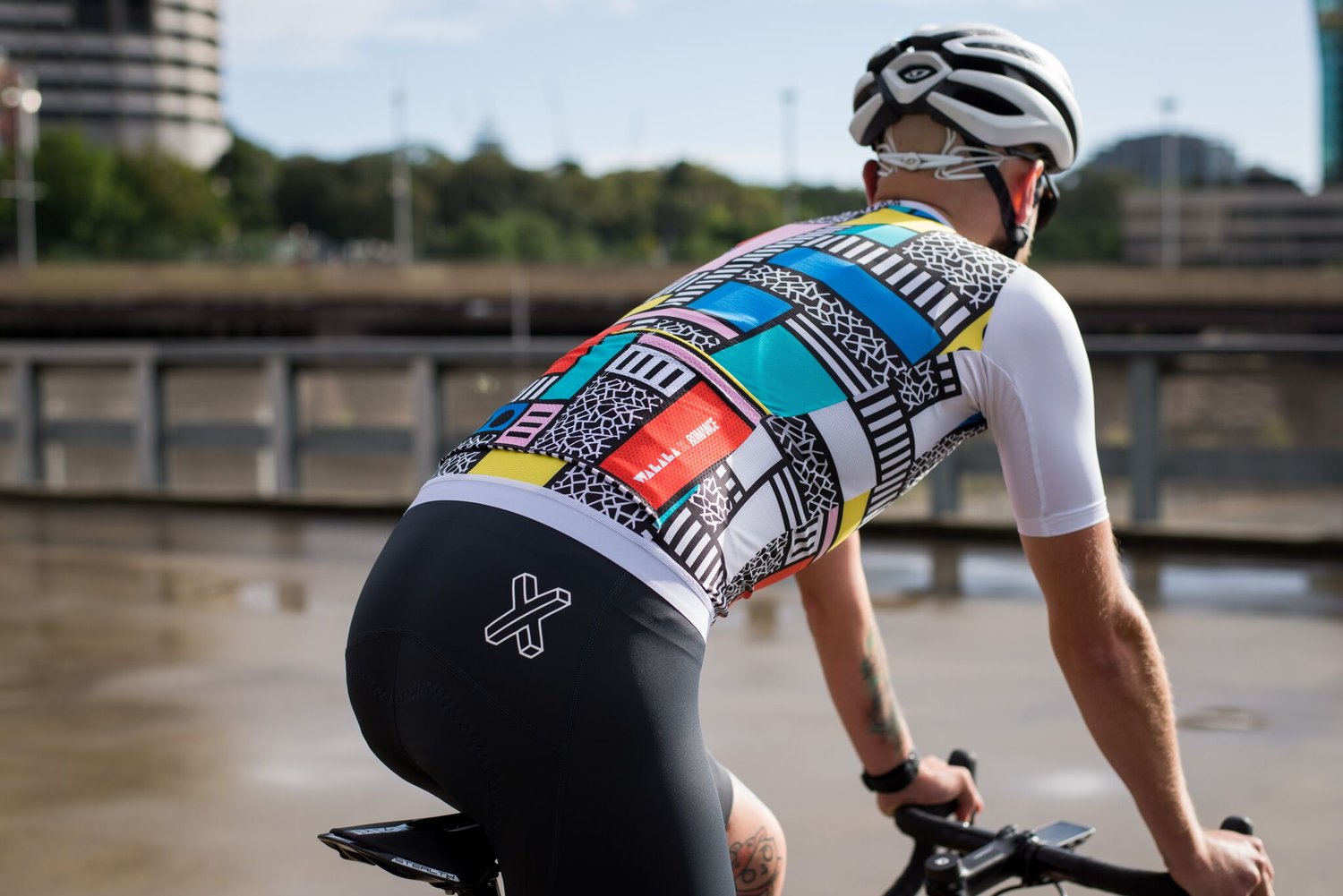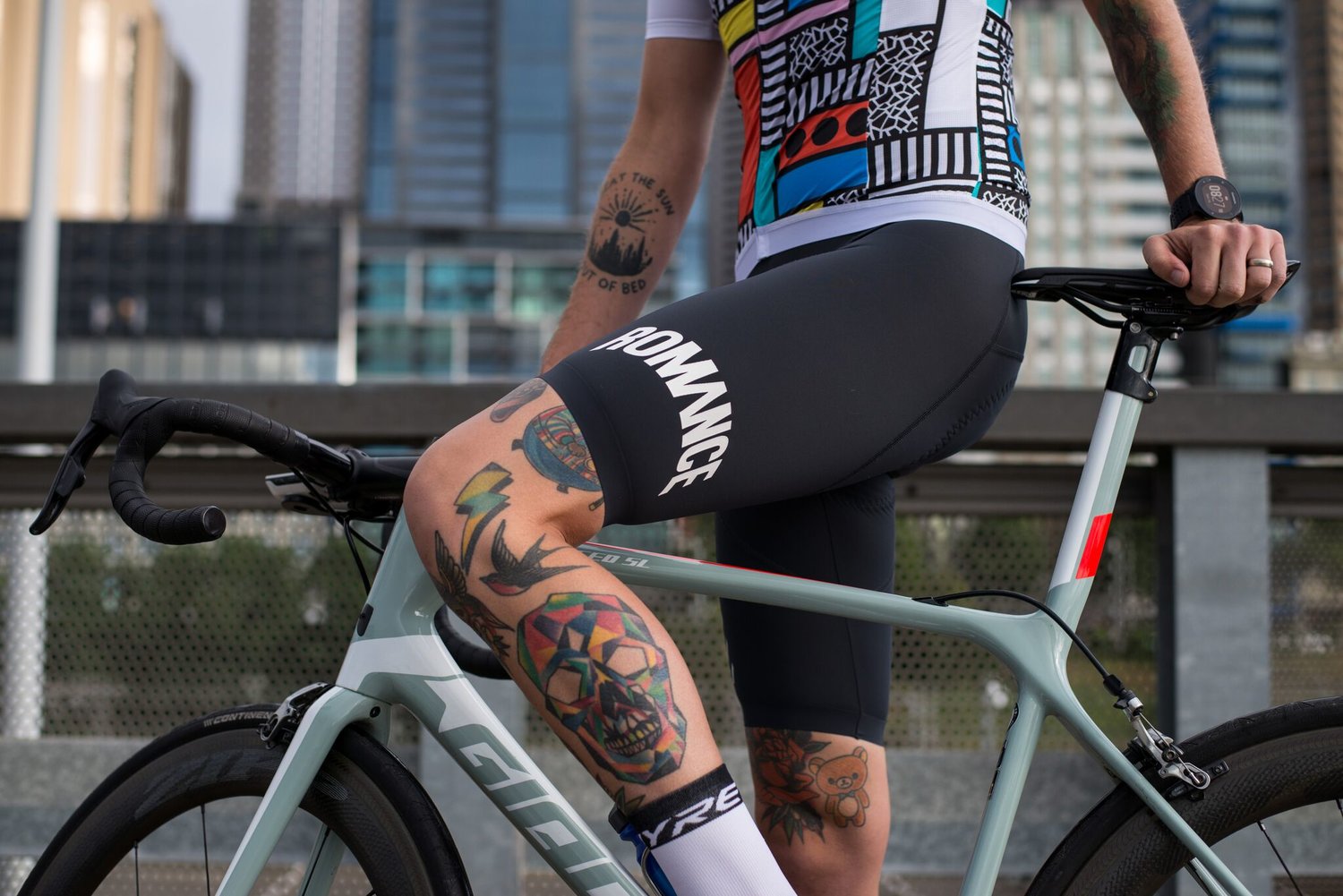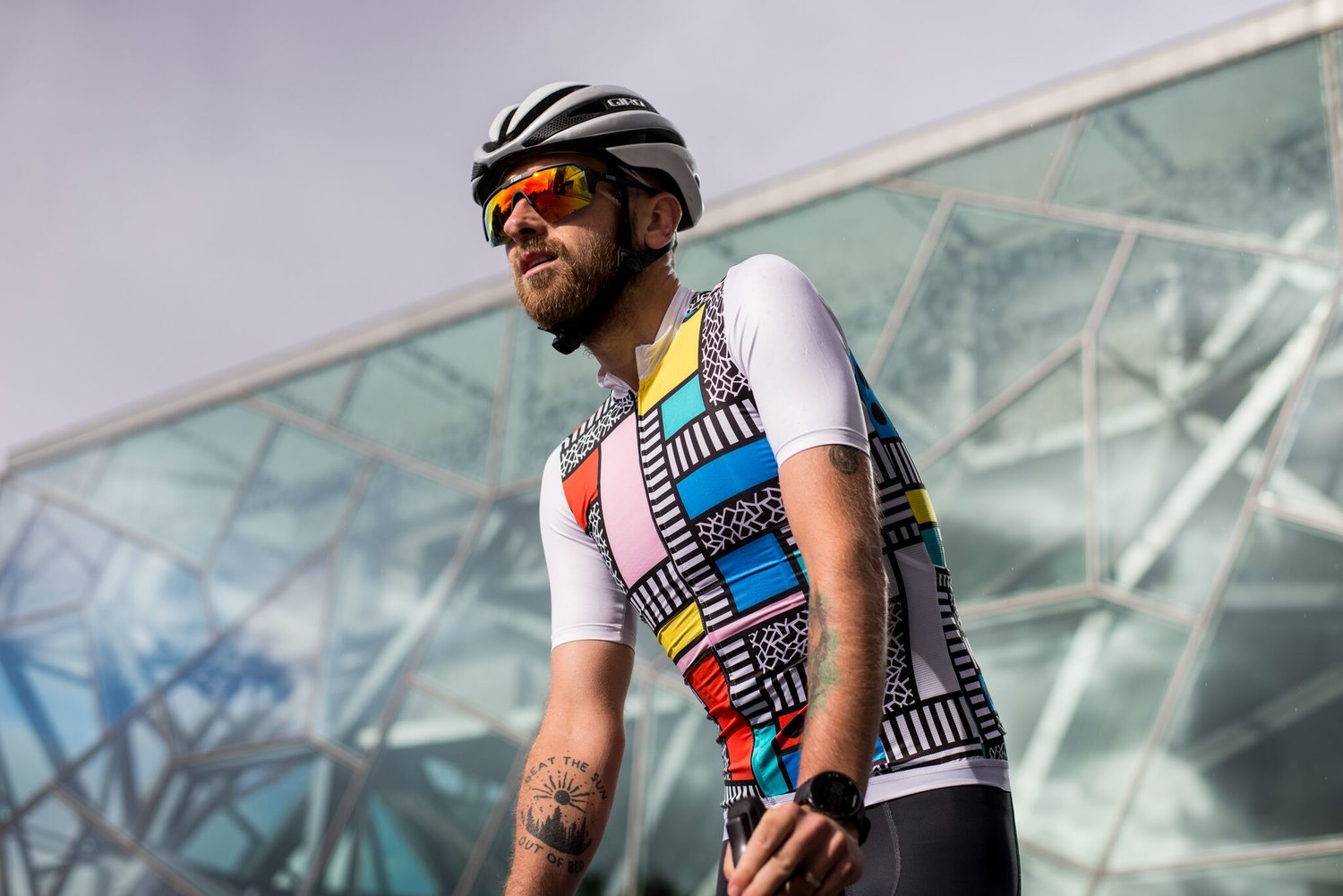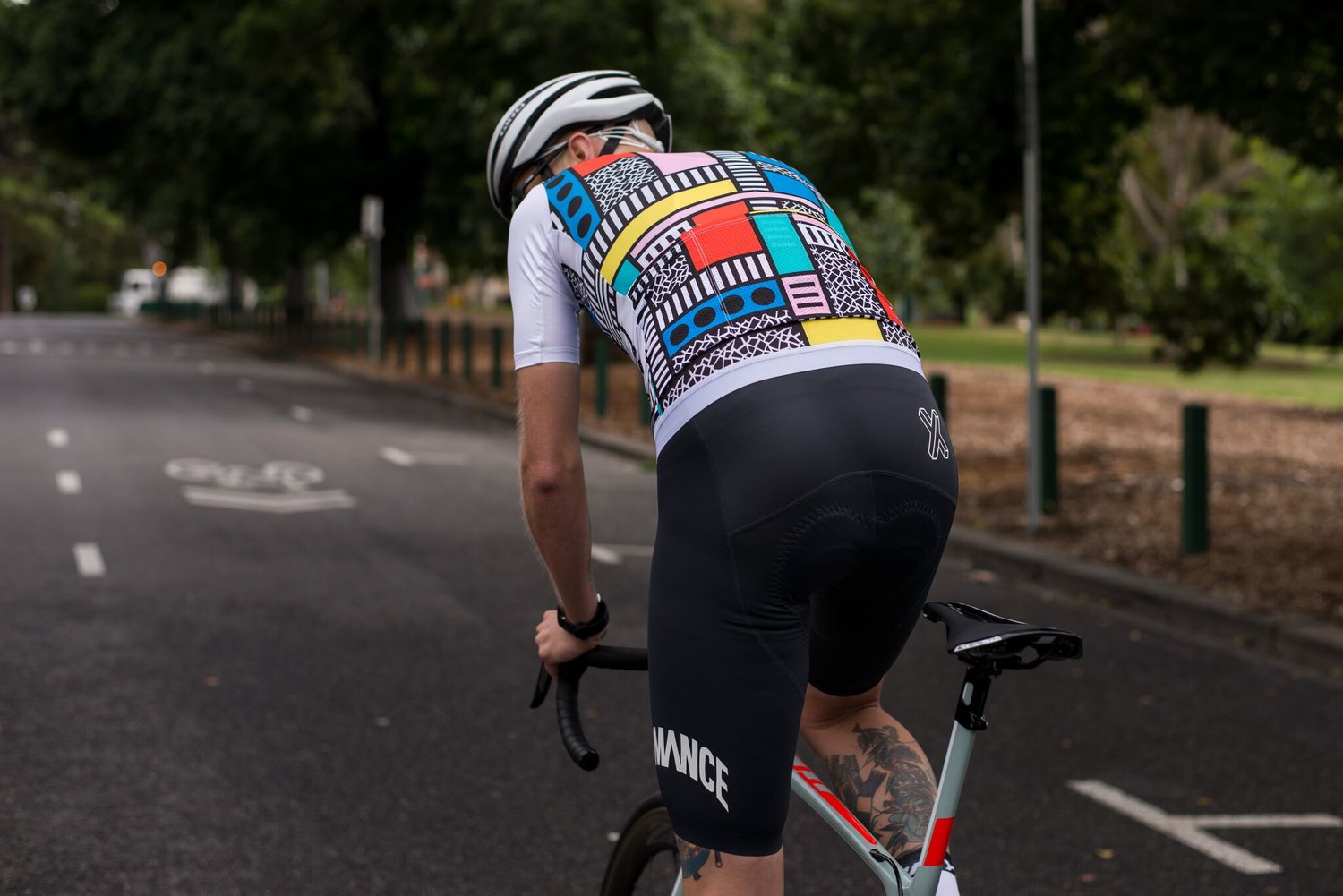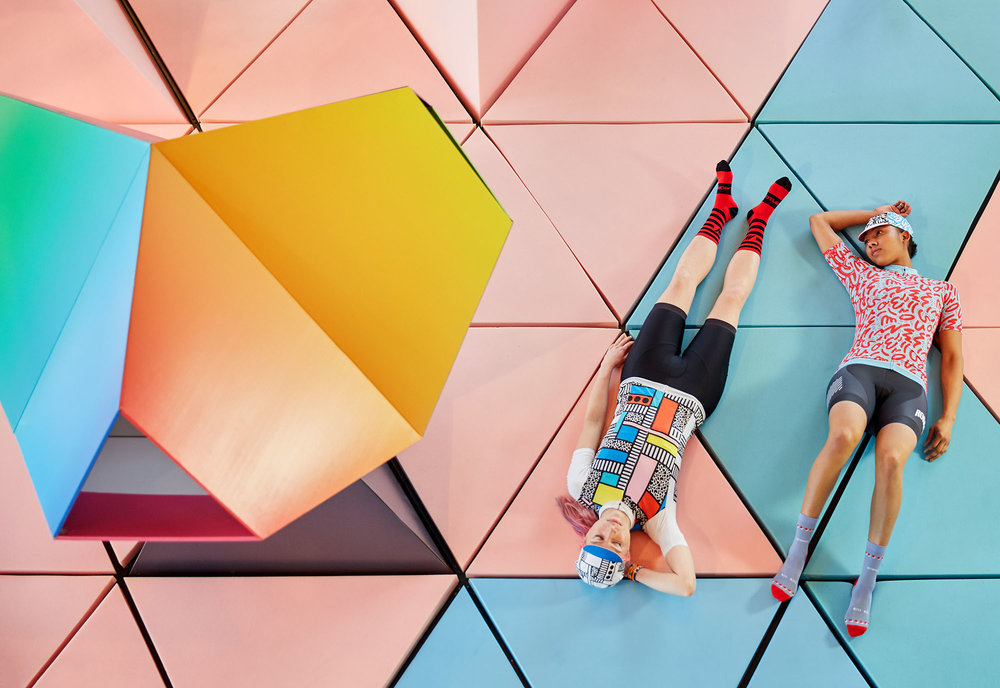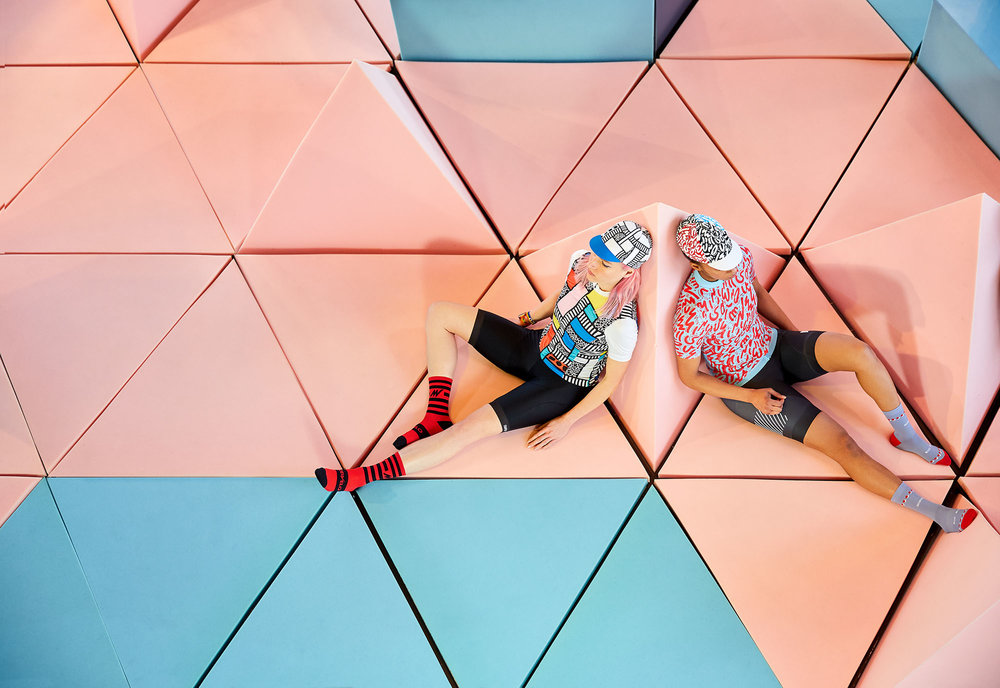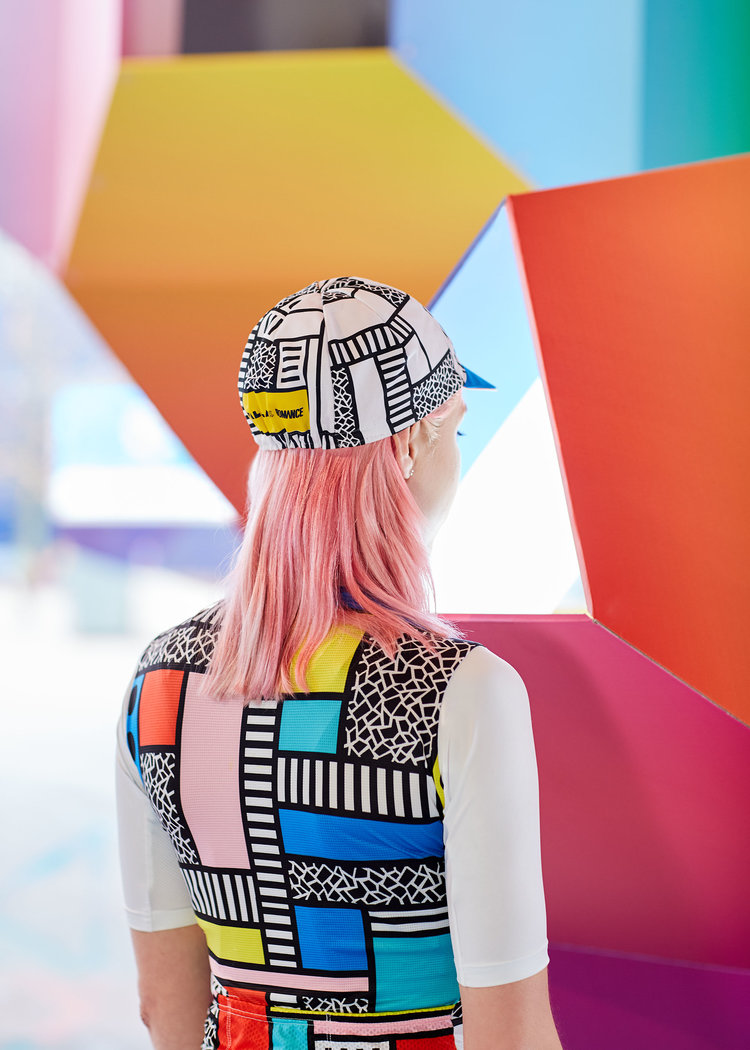 Camille Walala is an Artist. A purveyor of powerfully positive digital print. If you have walked through the streets of London, New York or Paris you may have been confronted with one of Camille's works transforming whole buildings into works of art that stop you in your tracks. Festivals, nightclubs, pop up bars and major brands Walala is taking over.
Romance are very excited to have collaborated with Camille Walala to create this incredible one off line of cycling apparel. Applying Walala's bold artwork to a high performing cycling jersey and coordinated cap.
All profits from the Romance X Walala Jersey will go to the charity - World Bicycle Relief. World Bicycle Relief do an incredible job providing training and bicycles to communities in developing countries. The aim is to break down the barrier of distance, bringing education, healthcare and jobs within reach. Changing lives for the better through the power of bicycles.
Shop Romance X Walala here.
In the press: